Main Features of Copper CutWire
- Projection material for shot blasting, made from copper wire cut into small pieces.
- Available particle size is φ1.0 to φ2.5.
Specifications of Copper CutWire
Product Specifications of IKK's Copper CutWire Blasting Material
Size
φ1.0mm
φ1.2mm
φ1.5mm
φ2.0mm
φ2.5mm
Packaging Specifications
20kg Paper Bag
Typical Applications of Copper CutWire
- Finishing alloy products
- Peeling paint off from electrodeposition coating tools.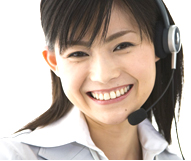 ITOH KIKOH CO., LTD. Special Products Division
ADDRESS: Nu-no-wari 412-4, Minamishibata-machi, Tokai, Aichi 476-0001, Japan
TEL: +81 52 689-7531
8:00am to 5:00pm JST on weekdays; except national and corporate holidays
FAX: +81 52 689-2218
INQUIRY FORM / Special Products Division