IKK's Heat Process Tools
IKK is well experienced in the manufacturing and sales of Heat Resistant Cast Steel Products that are used widely in industries of automotive, iron & steel, industrial furnace, electric utility, and more. Especially, parts for use inside the furnace like trays, baskets, grids, rails, rollers, etc. are manufactured utilizing the optimum production process in order to meet our customers' demands.
◊Main Manufacturing Processes:
Sandmold / Shell Mold / V-process / Lost Wax / Stainless Plate Working
Principal Benefits of IKK's Heat Process Tools
IKK listens to our customer needs and feedback throughout the entire creation of the Heat Process Tools production - designed by using heat analysis, manufacturing, and an improvement stage.
- Flexible high-mix / low-volume production is available.
- Overseas shipping, including export and import procedures, is available as an optional service.
Examples of Heat-Resistant Casting Products
An enlarged photo will appear by clicking each thumbnail.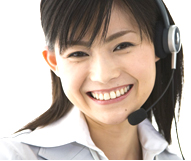 ITOH KIKOH CO., LTD. Foundry Division, Sales Group
ADDRESS: Nu-no-wari 412-4, Minamishibata-machi, Tokai, Aichi 476-0001, Japan
TEL: +81 52 604-1216
8:30am to 5:30pm JST on weekdays; except national and corporate holidays
FAX: +81 52 604-1284
INQUIRY FORM / Foundry Division