IKK's Paddle Chips
Paddle Chip products, as one category of IKK's abrasion-resistant cast iron products family, are made of TAK which has been proprietarily developed based on Chromium Molybdenum Steel. The products have greatly improved abrasion-resistant property which brings extended Chip life, expecting prolonged replacement intervals.
Following types are available:
- Paddle Chips Type BD: Concealed mounting bolts
- Paddle Chips Type T: Semi-concealed mounting bolts
- Paddle Chips/Flat type: Ultra-hard bolt
Principal Benefits of IKK's Paddle Chips
- IKK provides high quality products of excellent abrasion-resistant property.
- IKK is ready for high-mix, low-volume production.
- Consumable parts for typical mixing machines are regularly in inventory.
- An off-the-shelf delivery system is established for any quantity.
- IKK is fully flexible in providing solutions with new designs, manufacturing and improvements to customers who respectively have own circumstances.
Examples of Abrasive-Resistant Cast Iron Products IKK has manufactured.
An enlarged photo will appear by clicking each thumbnail.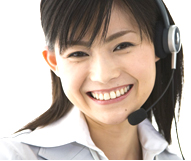 ITOH KIKOH CO., LTD. Foundry Division, Sales Group
ADDRESS: Nu-no-wari 412-4, Minamishibata-machi, Tokai, Aichi 476-0001, Japan
TEL: +81 52 604-1216
8:30am to 5:30pm JST on weekdays; except national and corporate holidays
FAX: +81 52 604-1284