Main Features of PP Series
- Capable of long time continuous operation with stable air absorption volume
- Very compact for its air processing capacity
- Great collection efficiency achieved by the filter of felt material and suitable for micron order dust collection.
Typical Applications of PP Series
- Collection of micron order dust
- Collection of adhesive dust
- Long time operation of dust collection
Very efficient and stable dust collection is available for its limited footprint.
Optional Feature for PP Series
- A high performance silencer is provided as an optional feature, to control noise that can be secondary pollution.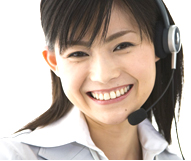 ITOH KIKOH CO., LTD. Machinery Division
ADDRESS: Nu-no-wari 412-4, Minamishibata-machi, Tokai, Aichi 476-0001, Japan
TEL: +81 52 689-2215
8:30am to 5:30pm JST on weekdays; except national and corporate holidays
FAX: +81 52 689-2218
INQUIRY FORM / Machinery Division