Main Features of IHC Series
- Continuous attaching and detaching of objects to the hanger is possible.
- Provides continuous blasting with no idle/off time, contributing to higher production efficiency.
- Attaching and detaching point can be changed upon customer requirements by moving conveyor track.
- Impellers made of abrasive-resistant casting.
- Abrasion-resistant sheet steel liners are abundantly used in each projection chamber for higher durability.
- Rugged structure with ceiling shield and ceiling brush for reduced shot particle scattering.
- Projection position stopping mechanism can be equipped.
- Reduces shot leftovers by omnidirectional projection.
Applications of IHC Series
- Sand removal and deburring of FC and FCD cast products
- Descaling for forged cast products
- Paint peel-off from gas cylinders
Optional Features provided for IHC Series
Customized machines, with different numbers of stations and/or impellers, are being fabricated one after another and served for actual use upon customers' requests as follows:
- Air Blow Equipment
- Automatic Shot Replenishment Equipment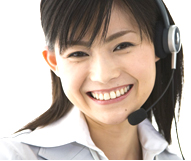 ITOH KIKOH CO., LTD. Machinery Division
ADDRESS: Nu-no-wari 412-4, Minamishibata-machi, Tokai, Aichi 476-0001, Japan
TEL: +81 52 689-2215
8:30am to 5:30pm JST on weekdays; except national and corporate holidays
FAX: +81 52 689-2218
INQUIRY FORM / Machinery Division