Main Features of ILH Series
With the ILH Series Shot Peening Machine, objects are hung by a crane and rotate in the blasting zone, to receive shot peening very evenly.
Specifications of ILH Series
Projection devices are to be equipped in the machine in accordance with the size of the objects and cycle time.
Examples:
ILH-10 2 units
ILH-17 3 units
ILH-21 4 units
Layout options of projection devices are selectable from reciprocal, penetration type, Y-shaped and other options.
The inner wall of the cabinet is lined with IKK's abrasion-resistant cast metal to provide a longer operating life.
Applications of ILH Series
- Rust removal from cast metal
- Shot peening for large steel materials prior to painting
- Deburring
- Treatment prior to painting and/or plating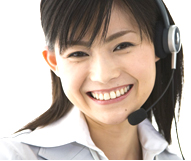 ITOH KIKOH CO., LTD. Machinery Division
ADDRESS: Nu-no-wari 412-4, Minamishibata-machi, Tokai, Aichi 476-0001, Japan
TEL: +81 52 689-2215
8:30am to 5:30pm JST on weekdays; except national and corporate holidays
FAX: +81 52 689-2218
INQUIRY FORM / Machinery Division