Main Features of IMH Series
- Compact and rugged design
- Easy maintenance
- Objects autorotate while having projection from blasting device on top and bottom, resulting in very even processing.
- Suitable for products to be individually processed to avoid scratches and dents.
Specifications of IMH Series
IMH Series Mini Hanger type Shot Blasting Machine Product Specifications
Model #
IMH 5
Processing Capacity
Capacity
φ500 x 400L mm
Blasting Units
Number of Units
2
Maximum Blasting Amount (kg/min)
100
Motor (kW)
3.7
Cabinet
Dimension of Projection Chamber (φ×L mm)
500×400

Motor (kW)

0.4

Dust Collector Air Flow (㎥/min)

20

Total Output Capacity (kW)

10.05

Installation Area W x H x L (m)

1.9×3.2×1.1
Applications of IMH Series
- Deburring of aluminum die-cast products
- Chamfering for pressed machinery processing
- Pretreatment prior to coating and plating
- Pretreatment prior to various lining
- Descaling of heat-treated products and forged products
Optional Features provided for IMH Series
Upon customer's request, various optional features are available e.g., adding inverter to autorotating motor to enable rotation speed control.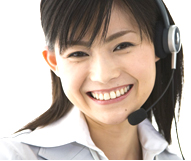 ITOH KIKOH CO., LTD. Machinery Division
ADDRESS: Nu-no-wari 412-4, Minamishibata-machi, Tokai, Aichi 476-0001, Japan
TEL: +81 52 689-2215
8:30am to 5:30pm JST on weekdays; except national and corporate holidays
FAX: +81 52 689-2218
INQUIRY FORM / Machinery Division