Main Features of Zinc Shot
- Soft Shot product of 98% or greater content of zinc and having hardness of Hv30 to 60.
- Superior in explosion-proof capability.
Specifications of Zinc Shot
Zinc Shot Projection Material Product Specifications
Particle Size

0.4mm
0.6mm
0.8mm
1.0mm
1.2mm
Packaging Specification
20kg paper bag
Typical Applications of Zinc Shot
- Deburring of Die-cast products
- Sand removal from aluminum cast products.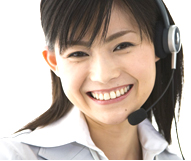 ITOH KIKOH CO., LTD. Special Products Division
ADDRESS: Nu-no-wari 412-4, Minamishibata-machi, Tokai, Aichi 476-0001, Japan
TEL: +81 52 689-7531
8:00am to 5:00pm JST on weekdays; except national and corporate holidays
FAX: +81 52 689-2218
INQUIRY FORM / Special Products Division