Main Features of FMC Series
- Usable for not only oleosus but also hydrosoluble mist
- Usable even in environment containing powder dust
- Easy filter exchange
FMC Series Precipitator collects mist generated from various machines using cutting fluids (oleosus or hydrosluble) and adsorb it by filter.
IKK selects most suitable Dust Collector and design entire equipment, conducting thorough investigation in advance about characteristics of the dust such as physical properties and concentration. Feel free to inquire us for details.
Specifications of FMC Series
Filter type Mist Collector FMC Series Product Specifications

| | |
| --- | --- |
| Objectives | Various machines using cutting fluids (hydrosluble or oleosus), Cold Rolling Mills |
| Flowrate | 30 to 200m3/min |
Typical Applications of FMC Series
Best for machines using cutting fluids and Cold Rolling Mills.
Additionally, it has water spraying feature and thus suitable for welding machines and environments of high temperature and risk of fire or explosion.
Optional Feature for FMC Series
Wet process design is also available.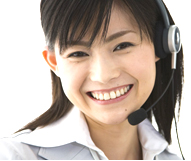 ITOH KIKOH CO., LTD. Machinery Division
ADDRESS: Nu-no-wari 412-4, Minamishibata-machi, Tokai, Aichi 476-0001, Japan
TEL: +81 52 689-2215
8:30am to 5:30pm JST on weekdays; except national and corporate holidays
FAX: +81 52 689-2218
INQUIRY FORM / Machinery Division