Main Features of SC Series
A large amount of wind produced by the large fan is cooled by the powerful spray watering of pumped-up groundwater. The use of natural cold water contributes to obtaining a large amount of sool air with small energy.
Owing to the evaporative cooling method, as far as the temperature difference between ground water and outside air is 3C or greater, cooling effect will be sufficiently given. During the summer season, cool wind is stably available everyday. In winter conversely, it can supply slightly warm wind continuously to workplaces by using groundwater that is warmer than outside air in the season. To summarize, the SC Series Cooling Machine is a very useful system throughout the year.
Moderately humid air supplied from the SC Series Cooling Machine does not cause overcooling to human body and thus have less incidence of lassitude than the dry and cold air produced by electric coolers. The SC Series supplies "soft" wind that is closer to nature. Also, the cool air from the SC Series is very clean because the fine water droplets wash away dust and smoke, to benefit workpeople with clean and fresh wind.
Another advantage of the SC Series is that the required installation space is reasonably compact considering its air supplying capacity. There are several size/capacity options to choose from, to provide best fit to the size of work area. Duct work with customized design is also available. In addition, the filterless design, indicating no clogging caused, brings benefit of reducing time and labor for maintenance.
Typical Applications of SC Series
- Casting work areas in Foundries
- High temperature work areas like pressworking places in hot forging factories
- To cool products
Optional Feature for SC Series
Duct construction work in the facility (with customized design)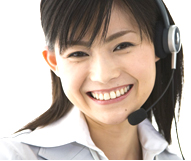 ITOH KIKOH CO., LTD. Machinery Division
ADDRESS: Nu-no-wari 412-4, Minamishibata-machi, Tokai, Aichi 476-0001, Japan
TEL: +81 52 689-2215
8:30am to 5:30pm JST on weekdays; except national and corporate holidays
FAX: +81 52 689-2218
INQUIRY FORM / Machinery Division