Main Features of ITB Series
1) Conventional apron-type shot blast machines can let small, thin or acute objects penetrate into gaps between inner parts. ITB Series features single container construction for barrel parts to eliminate jamming and deformation.
2) The inner surface of barrels is made of high-manganese sheet steel in a special shape, in order to allow blasted shot particles to repel many times inside the barrel for increased blasting density. In addition, the infinitely varied projection direction results allows for a thorough reach such as the dead corners of objects. By this high density blasting with the stirring and repelling effect, ITB Series Shot Blast Machines enables shorter processing time than ordinary apron-type machines.
3) With conventional apron-type machines, some conveyance problems may occur such as: i) objects being caught at uneven portions of the rubber belt or ii) shot discharge opening and falling down under the cabinet, or iii) objects idling against the reverse rotation of the rubber belt and not being discharged. ITB Series can completely discharge objects because it consists of a single container structure and discharges objects by rotating and tilting the barrel.
4) The only expendable part in the projection chamber of the Barrel Type ITB Series Shot Peening Machine is the single container, while the number of parts -- such as rubber belts, pulleys, various liners, etc. -- for typical apron-type machine is close to 40. This feature contributes in labor and cost reduction.
Specifications of ITB Series
IDFN Series Swing Barrel Type Shot Blasting Machine Product Specifications
Model/Type #
ITB10
ITB15
ITB33
ITB60
ITB85
Machine Dimensions
B x L x H (mm)
1,700 x 3,680 x 3,200
2,355 x 4,221 x 4,475
3,252 x 5,125 x 6, 055
3,871 x 5,835 x 6,390
4,750 x 6,250 x 7,750
Barrel Dimensions
Diameter x Length (mm)
φ650 x 600
φ1,000 x 1,100
φ1,100 x 1,200
φ1,500 x 1,700
φ1,700 x 1,700
Maximum Processable Volume*
(kg/batch)
100
300
600
1,000
1,200
*: "Maximum processable volume" is the weight of object to process assuming the apparent density of the object.
Applications of ITB Series
- ITB10: small objects, screws and nuts, small thin objects, etc.
- Other ITB Series machines: hollow structured objects, acute objects, orbicular (round) objects, etc.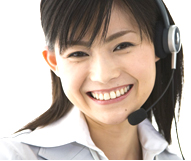 ITOH KIKOH CO., LTD. Machinery Division
ADDRESS: Nu-no-wari 412-4, Minamishibata-machi, Tokai, Aichi 476-0001, Japan
TEL: +81 52 689-2215
8:30am to 5:30pm JST on weekdays; except national and corporate holidays
FAX: +81 52 689-2218
INQUIRY FORM / Machinery Division